Max Dolan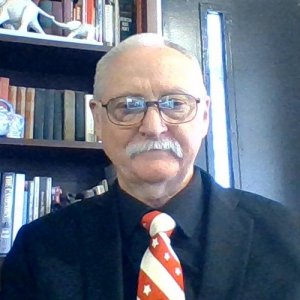 Working for Magellan Federal allows me to "give back" to my fellow service members, veterans, and their family caregivers. I spent 20 years in the US Army, serving over 13 years overseas, beginning with a tour of duty in the Republic of Vietnam from 1969-70. I had the enthusiastic support of my father, a Sergeant Major in the US Army in World War II, and my mother. My family has a long history in the armed forces, going back to the French and Indian War. Not serving was absolutely out of the question for me!
After my return from Vietnam, I met a young lady whom I soon married, and she likewise came from a military family. She supported my re-enlistment and subsequent additional 17 years of military service.
After retirement from Fort Bragg, NC, it didn't take long for me to find a contracting job working with the Army and Air Force. After a nine-year hiatus—again working overseas for an NGO in the former USSR—we returned to the Fort Bragg area, where it didn't take me long to find a position working with people with disabilities. As soon as I could, I leveraged that experience and put it to work on a VA contract, which AFSC eventually picked up.
After that, I was recruited for the position I now hold as PEER Support Coordinator, working daily with the military family caregivers of wounded, ill, and injured service members. This position is perhaps the most rewarding thing I've ever done in the United States and is my "mission in life" rather than a mere job. While I am now considered a senior citizen, Magellan prizes experience and dedication over youth. I intend to keep working until the program ends or I can no longer do the work.