V3 Certification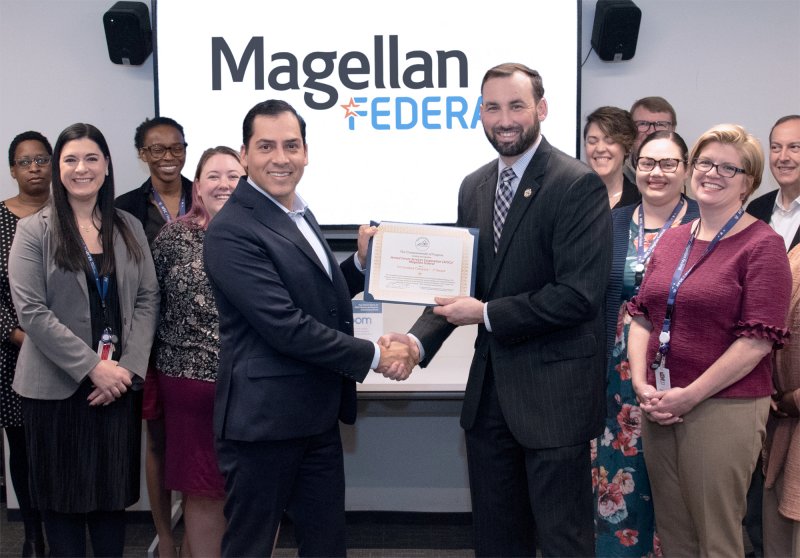 Magellan Federal 
Achieves V3 Certification
On February 11, 2020, Magellan Federal was awarded V3 certification from  Virginia Values Veterans  for our public commitment to hire veterans. The ceremony took place at Magellan Federal's Arlington, VA headquarters office, and was presented by V3 Regional Program Manager, Kenneth Lyles on behalf of Virginia Governor, Ralph Northam. 
The V3 program helps employers develop and implement long-term strategies and nationally recognized best practices in recruiting, hiring, and retaining veterans. The program has 1,000+ certified companies and 55,000+ veterans hired.  
"We have always been committed to hiring veterans, and now I am thrilled to have greater access to a wide variety of industries to network and share best practices for increasing career opportunities for those that have served," said Magellan Federal CEO, Oscar Montes.