Autism Resources for Military Families
April 18, 2023 01:00 PM ET
Webinar Replay (4/18) 
During Autism Acceptance Month, Magellan Federal panelists will explain available autism resources for military families, youth counselors, and professionals who work with youth with ASD.
Join us and learn more about
Warning signs of ASD
Unique issues for military families — you are not alone!
Available programs and resources for support
Meet our Speakers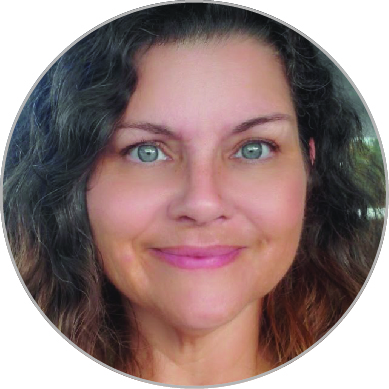 Christy Pendegraft (EFMP Systems Navigator)
I have supported service members and families in the Air Force, Army, and National Guard Bureau for more than 20 years. I currently serve as a System Navigation Contractor with the Army Community Services Exceptional Family Member Program. I am proud to say my husband and I have raised an Army son, a Navy son, an Air Force son and soon to be our second Navy son. I am also "Mína" to five grandchildren. I also have two Army brothers. I have a passion for helping others and have experienced first hand how important family support resources can be during military life.
---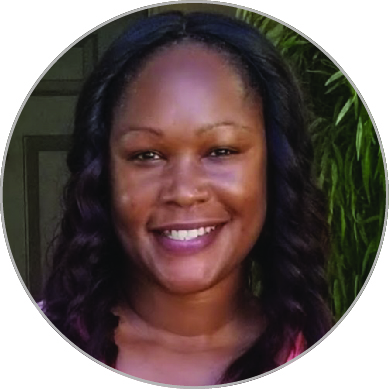 Keyonnie Trainer (EFMP Instructor)
Mrs. Keyonnie Trainer is the Magellan Federal, Exceptional Family Member Program (EFMP) Instructor, located at Fort Worth, Texas. Ms. Trainer background includes working with families with special needs, respite care services, non-clinical case management, and promoting advocacy within families. Ms. Trainer actively secured and created the first EFMP Awareness ribbon for all disabilities at Fort Hood, Texas. Ms. Trainer has over 24 years of experience working with individuals with special needs. With compassion and understanding, Ms. Trainer works with individuals to help empower, strength and attain the personal growth they are committed to accomplishing.
Ms. Trainer provides oversight for 72 Systems Navigators and 9 Certification Specialist across 39 installations worldwide with the mission of providing thorough coordinated services to all military families with special needs. The Exceptional Family Member Program specifically provides community support as well as housing, medical, educational and personnel services. The primary role of the Systems Navigator is to navigate Families through the complex systems of care and support services necessary to meet the needs of their Exceptional Family Member.
Ms. Trainer education includes a Bachelor of Science in Psychology, Sociology, and Criminal Justice with honors from Drury University, Springfield, Missouri, and a Master of Science in Human Service with an emphasis on Social and Community Service from Capella University, Minnesota, Minneapolis, and a Diploma as a License Practical Nurse (LPN), Waynesville, Missouri. Before assuming her current position, she served as EFMP Systems Navigator at the Army Community Service Fort Hood, Texas, as Medical Support, Fort Eustis, Virginia, and License Practical Nurse for Orthopedic Surgery Specialist, in Colorado Springs, Colorado. Her experience in navigating the world of disability, special healthcare needs and community service comes from being an advocate for her own children.  Raising her children, two of whom needed services, has led to a passion for serving and helping others navigate through the systems.  Helping parents and professionals to make a better future is not just a job, it is a passion.
In addition to her current work, Ms. Trainer has served as a member of The Order of the Eastern Star and Fort Hood Army Volunteer Corp with over 100 hours logged in time. She is also an organizer for the Veteran Spouse Resiliency Groups (V-SRG) which provide a safe space for veteran spouses and partners of veterans to come together, listen, share their stories, and lean on one another for support and guidance. Ms. Trainer have been married to her husband and a military spouse for 25 years.  She has three children and one dog.
---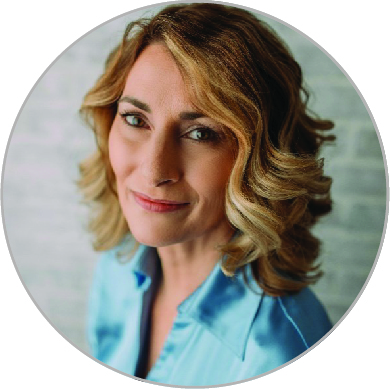 Lynette Wishart (RS, MFLC)
Lynette Wishart (MA, LCMFT, CISM, CASDCS) is an Certified Autism Spectrum Disorder Clinical Specialist and Regional Supervisor on Magellan Federal's MFLC Program team since 2014. Beginning as an MFLC in 2010 before supervising 17 installations over the years, she currently oversees Keesler AFB, NCBC Gulfport in Mississippi and Maxwell AFB – Gunter Annex in Alabama. She earned her bachelor's degree in Education K-8 in 1991 from Missouri State University and a master's degree in Counseling with an emphasis in Marriage and Family in 1998 from Assemblies of God Theological Seminary both in Springfield, MO. She holds licenses in California, Missouri, and Kansas. She is a child of a Naval Vietnam Veteran and the mom of a military child.
Lynette resides in Gardner, Kansas near Kansas City. She spends her free time hanging out with her teenage daughter and their dog Bunni, ballroom dancing with friends, serving in church and on a local school board. One day Lynette and her daughter plan to attend the Assateague wild ponies swim in Virginia.
---
Me'Lisa Ram (PM, EFMP)
Ms. Melisa Ram serves as Exceptional Family Member Program (EFMP) Program Manager for Magellan Federal, with responsibilities that include managing, oversight, subject matter expertise, and service delivery of Systems Navigation Program and ACS Certification Program. Her additional responsibilities include partnerships with DoD and civilian organizations as it pertains to the Army's special needs population.
Prior to assuming her current role, she worked in various positions for New Parent Program Support (Navy and Army), SHARP (Army) and Work and Family Life (Navy).
Ms. Ram holds a Master's Degree in Human Relations from the University of Oklahoma, and a Bachelor's Degree in Mass Communications from North Florida University.

---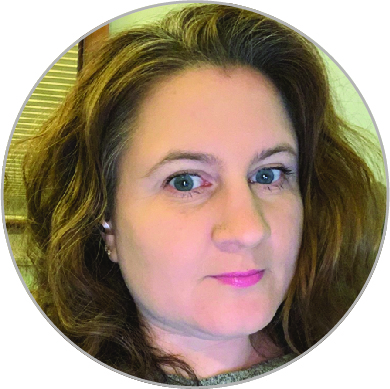 Amy Leeser (RS, MFLC)
Amy Leeser (LPC) is a Regional Supervisor for Magellan Federal's Military Family Life Counseling program, currently supervising MFLCs at Joint Base McGuire Dix Lakehurst, Picatinny Arsenal, NWS Earle in NJ, NSB New London in CT, NAVSTA Newport RI. She received her Undergraduate degree in Spanish and Psychology, and Graduate Degree in Counseling Psychology from Georgian Court University in Lakewood NJ. She has been independently licensed since 2016. Since age 3, she delighted in watching the "flying gas stations" (KC10's) take flight, and always felt compelled to serve the military community. When she was made aware of the MFLC program in 2016, for her it felt like it was meant to be. Her biggest adventure is raising her two daughters, ages 13 and 11. She enjoys listening to Spanish language music and is committed to finding the silver lining in all things in life.

---