MFed Inform
Bright insights for healthy lives.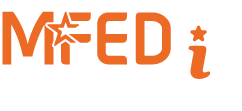 MFed Inform is a premier forum covering a broad range of topics spanning all sectors of the Federal workforce, the Military, and much more.
Magellan Federal features industry insights periodically, so bookmark this page and check in often.
Please contact us if you'd like to know more about Magellan Federal or get additional information to develop your story.
Learn more about our Mission and our Leadership Team
Magellan Federal Leadership Team
For health and wellness-related articles and information,  visit Magellan Health's Insight blog