Becoming a Civilian Again:
Career Advice for Transitioning Out of the Military
By Stacy Paskvan (LMFT, LCMHC-S)
Those that raise their right hand to serve our country in the military, make a minimum of two huge transitions during their lifetime; the transition in by taking an oath to support and defend the Constitution of the United States against all enemies, foreign and domestic; and the transition out. Personally, I remember my transition into service being filled with a spectrum of emotions and above all, the feeling of being proud—proud to be able to make the commitment to my country; proud to say I was a member of the most elite military in the world; proud to become part of something bigger. Though each experience is unique, I believe feelings of pride are common with those that make the commitment to serve their country. Military members are immediately immersed in an unfamiliar world with new rules, language, friends, and many new opportunities. It is a time filled with excitement, change, growth, and fear of the unknown. Many military members look back on this time with fond memories—many with a yearning to go back, like the common wish to reunite with childhood. In contrast, the transition out of the military, also a huge transition point in one's life, is not the same. I'd like to offer my unique personal experience of what I found most challenging and provide some excellent resources that are available to all veterans and family members through the Transition Assistance Program and Military and Family Life Counseling Program.
The Challenges of Transitioning Out of Service
For me, the "transition out time" was a period filled with excitement and opportunity for growth, but it was not at all easy to navigate. Although I had always had a plan in my head for what I would do once I was discharged, the guidance and resources were not as formulaic as the transition into military life. I was excited to become a civilian free to take any job I wanted, but it was overwhelming not to have concrete steps for how to get there.
It is widely known that the military has a way of building its members up to feel as though they can accomplish anything and believe that they have a step up when it comes to the civilian population. While this may be true, it can be harmful to solely rely on this expectation. It is better to be aware of the potential challenges in advance so you can arm yourself with available resources and tools to navigate a successful transition.
In my experience, these are the top three challenges when transitioning back into civilian life:
Unrealistic expectations
It will be easy to get any job I want.
I will get paid more as a civilian doing the same thing.
Working 40 hours a week will be east compared to being on call 24 hours a day.
My experience will be respected; everyone loves military members.
I will get paid enough retirement that I won't need to work
Loss of identity
No longer a leader or looked up to by others daily
Loss of purpose
No one really understands what you did in the military
Bored with the new job
Loss of connection to your familiar support system
Work no longer makes a difference on a large scale
Communication style in the civilian world is not the same
Limited immediate support
Just a number to the VA
No longer have a chain of command to help
Waiting list to get support
Navigating resources alone
Combat Veteran's Careers states, "The military provides a sense of purpose, well-defined roles and hierarchy, camaraderie, honor and mission—things that can be hard to find or define in the civilian world." In my experience, this could not be more true. Although I planned and prepped for my exit, I still fell victim to some of these common beliefs and challenges. So, if you have a plan—or even if you don't—I encourage you to take advantage of the programs and resources available to you while you are still in service to get a jump start on your transition to a successful civilian career. Here are a few I found helpful, and that Magellan Federal assists in delivering.
Available Career Resources
Transition Assistance Program (TAP)
The Department of Defense TAP provides lots of information, tools, and training to share tips on everything from resume prep to financial planning. For example, I remember them bringing in models to our installation from a local suit store to help us prepare for business dress. TAP is available to all transitioning service members and has a wealth of eLearning guides, trainings, and workshops. Connect with your local Transition Assistance Office or view more information on the DoD TAP website.
Military and Family Life Counseling Program (MFLC)
Military and Family Life Counselors (MFLCs) are on the ground at installations around the world providing confidential non-medical counseling to service members and their families to address issues such as improving relationships, stress, parenting, and grief. MFLCs are also armed with a plethora of training resources specific to making the transition from the military to civilian life. I highly suggest connecting with an MFLC at least a year out from your final separation date, even if it is just to help you organize your thoughts and help you more clearly define the path to your future.  Contact your installation's Military and Family Support center to get started.
Education and Employment Initiative (E2I)
E2I is a Department of Defense program that assists wounded, ill, and injured Service members with education and career opportunities as part of their recovery and transition to civilian life. E2I's Regional Coordinators work with Service members to identify skills and match those skills to a desired career path. Contact your Regional Coordinator to request an application, or visit the E2I website.
Tips for Successful Transition
While these programs and other resources will help you build a good foundation, it is ultimately up to you to put a detailed plan in place and complete the necessary steps to prepare for your civilian career.
Learn about careers—complete a self-assessment, compare occupations, and research industries
Find training—research basic adult education, apprenticeships, certifications, and scholarships
Network—connect with professionals in your career of choice to help with advice, job leads, and contacts; inform them of your skills and employment goals
It's never too early to get a head start on preparing for a career that's best for you and your family after service. I hope these tips will get you started planning today with confidence.
References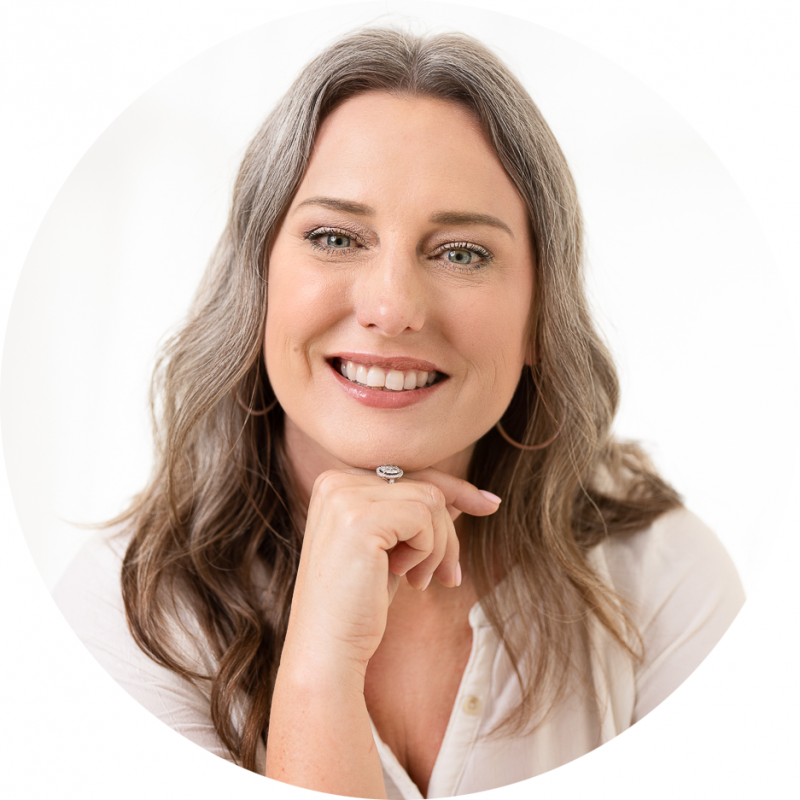 Stacy Kay Paskvan (LMFT, LCMHC-S) is a Regional Director on Magellan Federal's Military Family Life Counseling program team, currently supervising the Northeast U.S. and OCONUS sites. She received her undergraduate degree in psychology from California State University, San Bernardino in 1997; a master's degree in counseling with an emphasis in marriage and family from Webster University in 2005; and a master's degree in management and leadership from Capella University in 2014. She has been independently licensed since 2007 spanning the states of Texas, South Carolina, and North Carolina. She is passionate about military families, being both a retired US Air Force Veteran and a military spouse and has focused much of her career on understanding the ins-and-outs of the military family. She has witnessed the struggles of many military members who have denied themselves the help they needed due to their drive to "get the job done" and appreciates the opportunity to be part of Magellan Federal's Military Family Life Counseling program that is positively impacting the mental health of military members and their families. When not working, she spends her time shuttling her 11-year-old twins, George and Zuzu, around town, enjoying her cats and dog, and feeding the crows and squirrels that like to play in the pine trees outside her office window. She loves to travel and hopes to someday get to Kathmandu, Nepal to get glimpse of Mt. Everest up close, as well as the Galapagos Islands.