Celebrating Warrior Care Month
A Wounded Warrior's Path to Victory
By Cherisse Wells
Every November, the Department of Defense celebrates Warrior Care Month. This year's theme is "Show of Strength," and this poignant story showcases the power of rehabilitation and commitment and is a wonderful example of the meaningful service that Magellan Federal gets to provide every day.
Read the full article published on WarriorCare.DoD.mil.
---
When Retired U.S. Marine Corps Lance Corporal KC Higer started recovery for the loss of his right hand, he couldn't have anticipated that it would be the catalyst to competing as the youngest athlete at the Invictus Games earlier this year.
At age 20, Higer not only competed for the U.S., but he also medaled.
The Invictus Games, an international adaptive multi-sport event for wounded, ill, and injured service members and veterans, took place April 16-22 in The Hauge, Netherlands, after being postponed twice due to the COVID-19 pandemic.
The Backstory
In July 2020, Higer lost his right hand due to an accident while working on a vehicle at Marine Corps Base Camp Lejeune in Jacksonville, North Carolina.
On Aug. 18, 2020, he was sent to Walter Reed National Military Medical Center in Bethesda, Maryland to continue his recovery. This is where he was introduced to the Warrior Care Military Adaptive Sports Program (MASP) and the USMC Wounded Warrior Regiment's Warrior Athlete Reconditioning Program (WAR-P).
Magellan Federal partners with the DoD to deliver both MASP and WAR-P programs, which provide reconditioning activities and competitive athletic opportunities to wounded, ill, and injured service members to improve their physical and mental quality of life throughout the continuum of recovery and transition.
After participating in the virtual Department of Defense Warrior Games in 2021, Higer was asked if he wanted to be a part of Team U.S. for the Invictus Games. His response was, "Hell yeah…  I'm down for it."
Experiencing Invictus
Higer competed in rowing where he won a gold medal in the one-minute event and a silver in the four-minute event in his category. He also competed in powerlifting, and swimming and was honored to be selected to represent Team U.S. for one of the special Unconquered teams, "which is kind of like a jambalaya of all these countries for the sitting volleyball. … So, I got to be with Team Ukraine on that one and Team Germany and Team Italy as well," Higer said.
Higer truly enjoyed representing his country and being in the Invictus environment with the other athletes from around the world. He said the most important thing he took away from his experience at the Invictus Games is that "we're all human beings, no matter what. Whether you're broken or able-bodied, we're all just human beings."
Preparation for the Games & Life
After Higer found out that he was selected for the Invictus Games, he was up at 4 a.m., six days a week, to train right up until a few days before attending the Team U.S. training camp at Fort Belvoir, Virginia.
Higer said MASP and WAR-P were integral in helping him get selected and prepare for the games. "[My coaches] were the two biggest influences on my training and stuff like that. And … they both have been very big influences on my life post-injury and kind of helped along the way in the track and pathway of recovery," said Higer.
Higer's experience with MASP and WAR-P has also impacted other areas of his life. "One thing that it has helped out with in a very physical aspect is this (referring to his residual limb) used to be very sensitive. I used to be very cautious with it when I first had my injury and with the MASP and WAR-P program, you know, it's kind of gotten to the point where it's desensitized," Higer shared.
Higer further shared, "It's also kind of helped me in a mental aspect of like… it's not there; it's not coming back. So, we may as well just get used to it, get used to using it the way that we can. … Cause starting on this journey, you may not start off in a dark place, but you are going to get to a pretty dark place at some point in time; it's pretty much guaranteed. … WAR-P helped me get through that dark place and helped me recover. And here we are."
For more information on Warrior Care programs, MASP, and WAR-P, visit:  https://warriorcare.dodlive.mil/.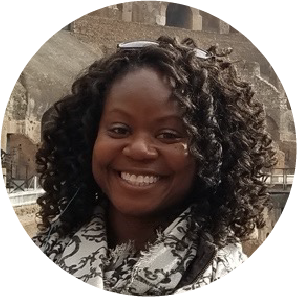 Cherisse Wells serves as a senior strategic communications specialist with Magellan Federal and currently supports the Defense Health Agency, Warrior Care Recovery Coordination Program (WC RCP) as part of the Strategic Communications Team. Cherisse has bachelor's degrees in both English and psychology from Rutgers College, Rutgers University. Since 2009, Cherisse has served the military population and recovering service members through her work in communications, event planning, and training and curriculum development. Much of that time has been with Magellan Federal where she has won awards for her work, including an APEX Award for Publication Excellence and a MarCom Gold Award. What keeps Cherisse passionate about her work and career is that hope that she is making a difference, even if in a small way, to help improve life for others. Cherisse also likes to travel, loves the water, and is obsessed with Asian cuisine.