Magellan Federal at the 2022 Warrior Games
Celebrating Wounded Warriors through rewarding work
By Gabby Bonilla
What do you get when you bring together recovering service members from all military branches to compete to be the best in their paralympic sports? You get the DoD Warrior Games. Each year, military families, caregivers, and supporters come together to cheer on recovering service members who participate in a variety of athletic competitions. For the last two years, the Games have been canceled due to COVID-19, and this year, they returned in full force August 19–28, at Disney's ESPN World Wide Sports Complex in Orlando, Florida.
This was my first time at the Warrior Games, and I was thrilled to be able to attend on behalf of Magellan Federal's Warrior Care Recovery Coordination program to create social media content, inform the attendees about the Warrior Care programs, and connect with other public affairs specialists. WCP provides many supportive services, one of which is the Military Adaptive Sports Program, which offers athletes the opportunity to participate in activities that support their recovery. The Warrior Games is the culmination of the preparation and perseverance the service members undergo throughout the year of training, and for most, winning a medal is a triumphant symbol of growth and recovery.
What I learned by attending the Warrior Games goes beyond anything I could have ever experienced without having been there in person. I got to see the sweat and tenacity of the athletes and listen to the cheers from the crowds. It was a visceral experience that brought me closer to my work on the Warrior Care program and makes me even more proud to contribute to the WCP mission of supporting wounded, ill, and injured service members, their families, and their caregivers throughout their recovery process, reintegration into active duty, or transition to civilian life.
A Kingdom of Support
From the moment I arrived at Disney's Magic Kingdom, it was a magical experience. Athletes, families, and supporters all came together to celebrate the return of the Warrior Games and the strength and resilience of the athletes, creating a thrilling atmosphere. Everyone there was passionate about helping the military community, including my team from Magellan Federal. Many of my colleagues have served in the military themselves, a few (like me) are military family members, and some just enjoy the ability to serve our nation's heroes.
It was also thrilling to see our Military Adaptive Sports Program team in action. We had individuals involved in every aspect of the games, from coordinating to coaching. One of our esteemed coaches had many of the athletes he trained win medals in rowing. Others tended to the athletes' and family's needs or served as a guide for those with limited vision capabilities.
Together we worked hard to make it the best possible experience for the athletes and those that attended to show their support.
An Eye-Opening Experience
As a former cheerleader, I seize any opportunity to cheer! The Warrior Games had a variety of paralympic sports that I honestly didn't know much about and underestimated the level of competition. I loved being able to show my support by cheering on the athletes and found myself overjoyed with each medal awarded. The level of dedication, energy, and strength that these athletes brought to their sports was astounding and ferocious. I enjoyed sitting with their families and supporters on the sidelines, learning more about each sport, having informal conversations between breaks, and of course, laughing at all the banter between the military branches.
In addition to the appreciation I gained watching the competitions, I was able to make memorable connections. I spoke in-depth with my co-workers, other sponsors, and the Warrior Games athletes and their families about their experiences. As I was informing them about Warrior Care programs, I ended up learning even more about the valuable impact the wounded warrior services were making on people's lives. It gave me a renewed respect and deeper understanding of those that participate in adaptive sports to rehabilitate and heal from wounds on and off the field. I especially loved hearing the personal stories of the military caregivers and service members that these sports have helped.
Everyone who stopped by our booth was greeted with a warm smile, engaged in personal conversations, and left with valuable knowledge—some even took photos with the team! It was so rewarding to see how the skills and services we provide directly impact the recovery process of these warriors.
A Lasting Impression
I am proud to say that my first Warrior Games was a success. From the time I arrived to the time I left, I was engulfed in all events and activities. Despite minor setbacks such as the unpredictable weather and maneuvering the ESPN Sports Complexoverall, my experience had a profound impact on my job satisfaction, giving me a renewed sense of purpose.
I'm glad I get to work for a company that is military friendly and provides its employees with an opportunity to positively connect and influence the military community. I'm excited to witness and be a part of the continued growth of the service members and caregivers as they progress on their recovery journey—wherever that may lead them.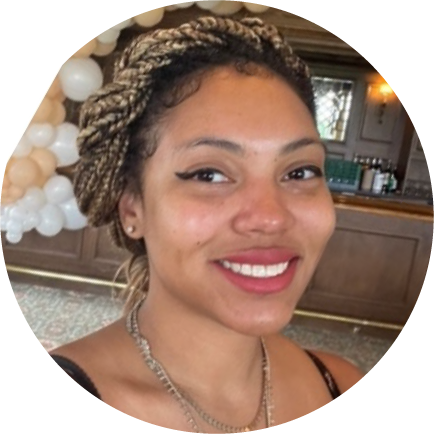 Gabrielle Bonilla is a strategic communication specialist at Magellan Federal. She received her bachelor's degree in Communications with a minor in Sociology at Indiana University of Pennsylvania. Since then, she's had extensive experience in digital media, data analysis, and website development. Gabby is familiar with the military community as a lot of her family members proudly served. Gabby's time at Magellan Federal has given her a unique position to assist and connect with our nation's service members, families, and caregivers. Throughout her career at Magellan Federal, she has won multiple silver and gold core value awards, the company's highest honor.