May is Military Appreciation Month and Month of the Military Caregiver
By Ronna Trent
Magellan Federal honors military caregiving children through a commitment to Hidden Helpers Coalition
Military Appreciation Month is celebrated in May and is a special month for those in and out of uniform. Throughout the month we celebrate Memorial Day (May 30), Military Spouse Appreciation Day (May 6), and Armed Forces Day (May 21). But did you know that it is also Month of the Military Caregiver?
Month of the Military Caregiver
The Month of the Military honors more than five million self-identified caregivers in the United States. By observing Military Caregivers, we can raise awareness and support for both wounded warriors and the people who care for them. Many of those caregivers are children, who have largely been unrecognized and unsupported—until now.
Honoring Military Caregiving Children
There are 2.3 million children of injured, ill, and wounded service members and veterans who play a crucial role in caring for their loved ones.
Magellan Federal has joined the Elizabeth Dole Foundation's Hidden Helpers Coalition, a group of more than 60 organizations committed to recognizing the service of military caregiving kids and enhancing support services available to them. As a Coalition member, we have pledged to engage our nation's health care providers to create a new national model of support for caregiver children within medical institutions to ensure that the physicians, nurses, and mental health and allied health professionals better understand and address the unique challenges military children face at every stage of their development.
Through the work of targeted sub-committees, the goal of the Hidden Helpers Coalition is to create a comprehensive framework of best practices, impactful tools, and action steps focused on supporting the overall well-being and long-term positive outcomes of Hidden Helpers and their families. Through this holistic approach, the coalition will develop baseline best practices for the ecological systems that impact Hidden Helpers.
This commitment reinforces what we do here every day at Magellan Federal — supporting the behavioral health of military service members, veterans, civil servants, and their families — and is just one example of how we give back to the military community beyond our everyday work.
If you or your organization is interested in supporting military caregivers, I encourage you to stand with us to make a difference by reading more at Hiddenheros.org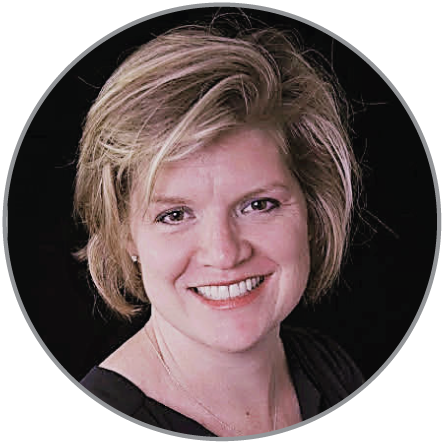 Ronna Trent is the director of the Program Management Office for Magellan Federal. Ronna retired from the U.S. Army after 20 years of service as an Army Medical Specialist Corps officer in 2017 and joined Magellan Federal as a program manager for contracts supporting benefits for transitioning service members and their survivors. As the Director of Magellan Federal's Program Management Office, Ronna oversees engagement with community partners, continuing to build relationships and exchanges with organizations that serve veterans and caregivers. She and her husband, retired Colonel Stoney Trent, are raising three children in Bethesda, MD.