Mental Health Resources for Overseas Military Children
By Allison Welliver
Our nation recognizes April as the Month of the Military Child, celebrating and acknowledging the children of our service members. Through the Adolescent Support and Counseling Services (ASACS) program, overseas middle and high school youth enrolled at Department of Defense Schools have access to in-school counseling and prevention education lessons at no charge. Whether or not ASACS services are available in your area, it's worth taking a look at the challenges military children often face, and the resources available to support their mental health.
The Challenges Military Children Face
Military children must learn to be resilient because their households may relocate every 2 to 3 years — sometimes overseas and to new cultures. For many kids, this is a difficult challenge. Middle school and high school are particularly challenging ages, where social connections, friendships, and romantic relationships become more important.
A term has been developed to describe children who spend formative years growing up outside their parents' native culture—Third Culture Kids. Military children often represent this demographic when they relocate to other countries, which can translate into culture shock and create unique challenges that typical American teens may not experience.
In addition to being susceptible to frequent family moves, COVID-19 has impacted everyone across the globe, and our military children are no exception. They faced attending virtual schools in communities where they are already feeling isolated due to being in a new country and community. We have seen mental health concerns like depression, anxiety, and alcohol and drug use increase due to the pandemic, and many parents and students do not often seek help. But here is how they can and should.
Support Services for Overseas Youth
The key to effectively transitioning military children to their new surroundings is working with a counselor on their terms. Magellan Federal delivers the Adolescent Support and Counseling Services (ASACS) program on more than 14 locations in 6 countries.  ASACS is a school and community-based program providing counseling and educational prevention-based services that are confidential for students in grades 6 -12.
Magellan Federal counselors focus on issues unique to military children such as transitioning to new environments, coping with stress and challenges associated with moves, and alcohol and drug prevention. Additionally, our counselors support these young individuals with all the other "typical" issues teens face.
As the demand for mental health services has increased, getting on a waitlist for psychological services is a real challenge for students. So often, many students are ineligible for on-base counseling due to staffing limitations, and off-base options are usually nonexistent or not adequate for English-speaking students. Through ASACS, Magellan Federal provides tailor-made, in-school counseling and prevention education lessons at no charge to overseas middle and high school youth enrolled at Department of Defense Schools. The Magellan Federal staff works with students and teachers to identify an appropriate time so that the student is staying in class as much as possible. Our team develops counseling schedules, ensuring kids receive timely, critical emotional and behavioral support while maintaining academic requirements. Because of our programming, parents do not need to leave work early and drive to accommodate a counseling session, positively impacting family engagement.
It's important to address the unique needs of military children overseas during formative years, to proactively ease their transition and bolster confidence and resiliency. ASACS services are available to any military ID card holder student and their families. To connect with your regional ASACS counselor contact your child's school at the front desk or the guidance department or contact Allison Welliver at WelliverAL@MagellanFederal.com to inquire about local services.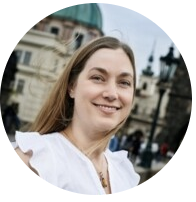 Allison Welliver, LMHC, MCAP, serves as a senior manager in the Adolescent Support & Counseling Services program at Magellan Federal. Allison graduated from the University of Central Florida with an MA in Clinical Psychology and has 17 years of experience in the field of counseling. Allison worked as an adolescent drug court counselor for five years before becoming an Adolescent Support and Counseling Services (ASACS) counselor in 2013. She provided services for middle and high school students in Kaiserslautern, Germany, and was promoted to Clinical Supervisor in 2018. Allison currently serves as ASACS Worldwide Program Manager where she oversees the ASACS program with OCONUS positions located in Asia, Europe, and Hawaii. She is a licensed mental health counselor and a Master's Level Certified Addiction Professional. Allison is currently completing a second master's degree program in Public Administration.