Mental Illness Awareness Week
 

:


Shining a light on mental health challenges and promoting understanding.

 

By: Vanessa Boglio, Psy D, SAP, CEAP

Each year, many Americans suffer from different mental health conditions, like Major Depressive Disorder and Anxiety Disorders. Some seek help, while others deal with the negative symptoms alone. Stigma, mistrust, misinformation, fear, or socioeconomic status can prevent us from seeking help.  

Addressing these negative symptoms is very important. They can affect several aspects of our lives, including work, social interactions, and personal relations. 
Here are some important facts about mental health:
In 2020, 21% of U.S. adults (52.9 million) experienced a mental health condition.

1

 

Due to COVID-19, the number of anxiety and depressive disorders grew worldwide. Depressive symptoms grew from about 193 million people to 246 million worldwide. This represents an increase of 28% in cases. Anxiety disorders grew from 298 million to 374 million, close to a 25% increase.

1

 

In the U.S., young adults ages 18 to 25 have the highest rate of experiencing mental health conditions (30.6%). They are followed by those ages 26 to 49 (25.3%) and adults ages 50 and over (14.5%).

1

 
Every year, Mental Illness Awareness Week occurs in the United States during the first week of October. During this week, various organizations come together to promote activities about mental health. This campaign aims to raise public awareness about mental health issues in support of individuals and families.  
Activities take place to increase understanding and support for those living with mental illness. The education and resources provided during this week can reduce stigma and other factors preventing us from seeking help. These activities can include: 
We can all participate in these activities every October to learn more about mental health topics, help raise awareness, lower judgment, and be mindful of others experiencing mental health challenges. 
Look out for what Magellan Federal has to offer during the month of October!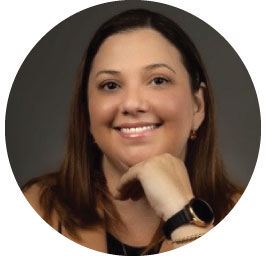 Vanessa Boglio, Psy D, SAP, CEAP, is a licensed clinical psychologist in San Juan, Puerto Rico. Dr. Boglio has more than 17 years of clinical experience providing individual psychotherapy to children, adolescents, adults, couples, and families with a diversity of mental health disorders. Additionally, she administers behavioral, cognitive, emotional, learning, and personality tests.