Support for PTSD in the Military
By Cherisse Wells
Posttraumatic Stress Disorder Resources for Service Members
Posttraumatic stress disorder (PTSD) is an increasingly important topic and issue within the U.S. military, across all Services. With thousands of counselors around the globe providing health and wellness care on military installations, Magellan Federal has a wealth of knowledge on PTSD and we would like to raise awareness around the symptoms, causes, and share some of the resources available to those who suffer from it.
Get to Know PTSD
PTSD is a medically diagnosed mental health condition that can develop after experiencing, witnessing, or learning the details of a traumatic event. Common causes include:
Combat
Threat of injury or death
Terrorist attack
Serious accident
Sexual assault
Physical assault
Natural Disaster
Childhood sexual or physical abuse
There are four different categories of symptoms that must be present for a diagnosis of PTSD:
Intrusions: recurring distressing memories, dreams, or flashbacks
Avoidance: staying away from people or places that remind them of the trauma
Persistent negative mood or thoughts: inability to experience positive emotions; excessive blame, fear, shame and/or guilt; detachment from others
Arousal or reactivity: irritability, hypervigilance, difficulty concentrating, self-destructive behaviors
PTSD became a mental health diagnosis in 1980 with influence from social movements, such as veteran, feminist, and Holocaust survivor advocacy groups. Research about veterans returning from combat was a critical piece to the creation of the diagnosis. So, the history of what is now known as PTSD often references combat history.[i]
Prevalence in Service Members
According to the Defense Health Agency, between 2016–2020, 93,346 Service members received care for PTSD in the Military Health System and 74,232 of those Service members were diagnosed during or following deployment.[ii]
Available Programs and Resources for Service Members
While individual, trauma-focused psychotherapy is the first line of treatment recommended for PTSD, non-clinical support is also important and available to enable the healing process.
Magellan Federal helps deliver the Defense Health Agency's Warrior Care Recovery Coordination Program (WC-RCP) to proactively support Recovering Service members (RSMs) who have been wounded, ill, and injured – including those with PTSD – in their recovery and reintegration into military service or transition to civilian life through non-clinical specialized programs and resources that also include support for their families and caregivers. Some of these programs and resources include:
Recovery Coordination Program (RCP): Under this program, available to all branches of service, Recovery Care Coordinators (RCCs) work closely with each Service member to develop a non-medical plan for recovery. Service members who may be suffering from PTSD are eligible to receive the support of an RCC.
RCCs are available at military treatment facilities and installations across the country. You can access assistance through your military services' wounded, ill, and injured programs including:
Military Caregiver Support: Provides resources and information for military caregivers who assist RSMs with activities of daily living. Since 2013, DoD's support for military caregivers has positively impacted thousands of lives by addressing key issues that affect caregivers in the short and long term. These issues often include mental and physical health, finances, transportation, maintaining a strong family, navigating through legal issues, and housing. In partnership with the National Resource Directory (NRD), the new electronic Caregiver Resource Directory (e-CRD) is also available. The e-CRD is a live document that is searchable, ready to download, and updated weekly to populate the most current vetted caregiver-specific resources available.
Military Adaptive Sports Program (MASP): This program provides opportunities for all RSMs to participate in adaptive sports and reconditioning activities to improve their physical and mental quality of life throughout the continuum of recovery and transition. MASP is designed to enhance recovery by engaging RSMs early in individualized physical and cognitive activities outside of traditional therapy settings. Through MASP, Service members also have access to the Healing Arts, which support both physical and psychological recovery and rehabilitation from visible and invisible wounds of war including PTSD, traumatic brain injury (TBI), and others.
National Resource Directory (NRD): This website provides access to tens of thousands of vetted services and resources at the federal, state, and local levels that support recovery, rehabilitation, and community integration for Service members, wounded warriors, veterans, and their families/caregivers. There are over 300 resources readily available regarding PTSD, such as:
PTSD Foundation of America
Brain Injury Network
National Center for PTSD
National Veterans Wellness & Healing Center
And many more…

[i] Friedman MJ, MD, PhD. Department of Veterans Affairs. PTSD: National Center for PTSD. History of PTSD in Veterans: Civil War to DSM-5. Available online: https://www.ptsd.va.gov/understand/what/history_ptsd.asp
[ii] Defense Health Agency, Military Health System. PTSD 101 Infographic (May 2021). Available online: https://www.health.mil/-/media/Images/MHS/Infographics/June-Toolkit-2021/PTSD-101-Infographic.ashx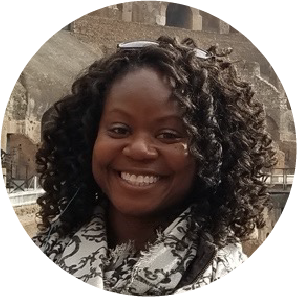 Cherisse Wells serves as a senior strategic communications specialist with Magellan Federal and currently supports the Defense Health Agency, Warrior Care Recovery Coordination Program (WC RCP) as part of the Strategic Communications Team. Cherisse has bachelor's degrees in both English and psychology from Rutgers College, Rutgers University. Since 2009, Cherisse has served the military population and recovering service members through her work in communications, event planning, and training and curriculum development. Much of that time has been with Magellan Federal where she has won awards for her work, including an APEX Award for Publication Excellence and a MarCom Gold Award. What keeps Cherisse passionate about her work and career is that hope that she is making a difference, even if in a small way, to help improve life for others. Cherisse also likes to travel, loves the water, and is obsessed with Asian cuisine.