Volunteerism and Community Engagement
By Jennifer Harlow, Project Manager
As I entered the workforce, I was drawn to work for an organization supporting the military and their families. Magellan Federal's founding history as a non-profit and mission focus on improving the lives of the military and their families inspired me and has kept me engaged as an employee for 22 years. Service is embedded in our culture—you are surrounded by people who are passionate about giving back to others, especially those who are connected to military service. I'm proud to be a part of an organization that attracts individuals searching for meaning and purpose in their careers, and I'd like to share how volunteering has helped me find even greater personal and professional satisfaction.
Connecting to a Cause
As a military family member myself, with personal experience in the challenges of military life, Magellan Federal was a natural fit for me. I began my career in Member Services, helping active duty, veterans, and family members understand the benefits they were entitled to. Over the years I became a military benefits expert providing guidance on topics ranging from health care, life insurance, dependent entitlements, and survivor benefits. The tragic events of 9/11 led me to my calling of working to support military survivors.
My passion for volunteerism started early on in my career at Magellan Federal (at the time called Armed Forces Services Corporation). I was fortunate to work with leaders and mentors who volunteered often and put a high value on honoring the military community by giving back. This mentality encouraged me to incorporate volunteerism into my life as well. One influential leader was a Board Member at the Tragedy Assistance Program for Survivors (TAPS) and educated our team on their mission and volunteer opportunities. I connected to the TAPS organization immediately and their noble purpose of providing compassionate care to all those grieving the death of a military loved one. I began volunteering for TAPS in the early 2000s because their mission aligned with my desire to help military survivors.
At first, I was unsure if I could make a difference by volunteering, but I soon learned that non-profits like TAPS not only appreciate but rely on any time and help that their volunteers give—whether folding t-shirts, welcoming survivors to an event, writing correspondence, or running in a 5k to fundraise. According to the Nonprofit Leadership Center as of April 2022, the estimated value of each volunteer hour is $29.95. This is a good reminder that no matter what level of service you provide, the simple act of volunteering your time brings a huge value.
The Real Reward
Volunteering for organizations whose mission I care about has given me validation as a contributor but also, I have made lifelong friends. I recognized my professional skills translated well to lending my free time to help organize and implement improvements to non-profit programs. I have volunteered over the years for my daughter's community recreation dance program and my son's Little League team by managing their website and programs. I volunteer annually at the Virginia Scottish Games to connect with our family's heritage. It is very rewarding to give time to these programs that get our community active and involved in the arts, recreation, and sports. While the tangible value of volunteering to me is using my creativity and innovation for the greater good, the feel-good factor is priceless.
I've also found that volunteering has benefited me socially in my career and personal life. I have expanded my sense of purpose and community, improved my social skills and self-esteem, learned new skills, and developed an overall happier outlook on life.
Where to Start
Having a formal volunteer program within your organization can be extremely valuable. At Magellan, we are lucky to have a robust volunteer program that is supported at every level of the organization. Not every company has that, and that's OK. You can start small, connect with others, encourage involvement, and get more organized around your activities. I think you'll find that volunteering is contagious and can help spread a culture of caring within your career as well as your community.
Through our Magellan Cares Foundation, qualified charity donations made by staff are eligible for matching funds. Full-time employees are also eligible for 8 hours of volunteer time off—paid leave for volunteer activities. We also have a central portal where our employees can record volunteer hours, connect with other givers, and search for or organize events. I love that Magellan makes it easy for employees to give back and encourages us to deepen our ties to the communities we serve.  As another great mentor once said, "working and leading with a servant's heart will give you and your team fulfillment."
I think we could all use a little more of that in our lives.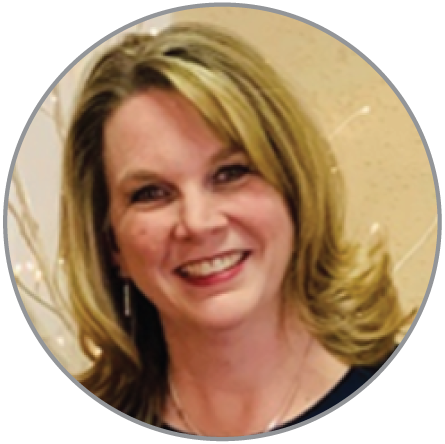 Jennifer "Jen" Harlow is a Project Manager supporting three teams—the Department of Defense Online Survivor Benefit Report program, Magellan Federal's proprietary benefits calculator, and member services. She has over 24 years of experience supplying support to military survivors and service members. Jen has served as a military and survivor benefits expert and has experience as a Department of Veterans Affairs Service Officer. She is proficient in military survivor benefits law and claims filing with the Defense Finance and Accounting Service, Social Security Administration, Tricare, DEERS, SGLI/VGLI, and the Department of Veterans Affairs. Jen is also a founding member of the Magellan Federal Community Partners Committee working with non-profit military service organizations.