Beverly Lee-Campbell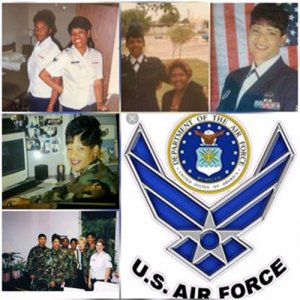 As an Air Force veteran of over 10 years of service, I lost my mother unexpectedly in 2003. In 2004, I decided to separate from the military to be more present in my son's life due to being married to another military member (dual military). In 2005—less than a year after I separated—we were victims of Hurricane Katrina, losing our home and being forced to relocate to a different assignment. I also lost a successful business and all my business partners, and I questioned my decision to separate from the military.
Soon after the relocation, I experienced a dream where my mother asked me to "finish what I did not finish." Three months before my mother passed, she had earned a bachelor's degree in Psychology but could not pursue a master's degree. Within two weeks, I enrolled in college and—over the next 4 years—earned a master's degree in Clinical Counseling, becoming a Licensed Professional Counselor.
Today, my journey has come full circle. I am an embedded Military Family Life Counselor (MLFC) assigned to RAF Lakenheath, UK. For over 7 years, I have supported active-duty military and their families. I have truly found my passion, and I love what I do! I enjoy coming to work daily, knowing I can make a difference by supporting a group of individuals I will always hold near and dear to my heart.