Cathy Hadley-Wilson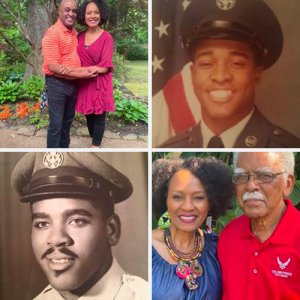 This is my story on why I am so passionate about serving our military service members and families through my position as an MFLC (Military Family Life Counselor) Training Program Specialist for Magellan Federal, a Military Friendly® company.
My father joined the Air Force in 1957 and served for 28 years. My husband joined the Air Force in 1982 for 22 years. I met my husband at my dad's last duty station, my husband's 1st Duty Station. My dad was a CMsgt, E-9, and my husband an AIC, E-3. So, I have been immersed in the military culture my entire life!
For the past 19 years, I have been a retired military spouse. Ten years after my husband retired, I worked as an EFMP System Navigator. I started working for AFSC and was there during the transition into Magellan. So, not only have I been a military child and a military spouse, but I have also worked closely with military members and their families for several years. My heart is to serve military service members and their Families the best way I know how.
I know what it is like to have a dad support the Vietnam effort with two-year-long deployments. I know what it is like to be pregnant with two small children when your husband is deployed for war. I know what living in 14 different homes growing up is like. I know what it is like to PSC with my husband, and I know what it is like to comfort my pre-teen, who is afraid she will not make friends at the new duty station.
When I told my dad—now 87 years old—that I am an MFLC trainer and described what MFLCs do, he asked me, "Where were they when I came back from Vietnam?" He explained to me that he suffered in silence the whole time he was in the military, thinking if he spoke up to anyone, it would ruin his military career and career after retirement. He needed an MFLC back then. He needed someone to talk to and reassure him of confidentiality.
I believe in the MFLC program. It is an honor and privilege to serve in this role. I have the vantage point of training from the lens of someone directly from the military culture. When I train, I am training with my whole heart as an advocate for Military service members and their families. Since I train onboarding MFLCs, I directly set the tone of how they treat and honor the 1% of Americans who serve our great nation.