Understanding Depression and Seeking Help

:


Explore the

i

mportance of

e

arly

d

etection,

s

tigma

r

eduction, and

m

ental

w

ellness

 
By: Vanessa Boglio, Psy D, SAP, CEAP
National Depression and Mental Health Screening Month is an awareness campaign that takes place every October in the United States. The primary goal is to raise awareness about depression and mental health issues. It also encourages people to take proactive steps toward their mental wellbeing. 
There's a difference between feeling sad, which is a basic emotion, and having depression. The American Psychological Association (APA) defines depression as extreme sadness or despair that interferes with daily life. It can cause physical symptoms such as pain, weight loss or gain, sleeping disruptions, lack of interest, or insufficient energy. People with depression may also experience emotional and cognitive effects such as inability to concentrate, irritability, feelings of worthlessness, excessive guilt, and recurrent thoughts of death or suicide.  
Depression is the most common mental disorder. According to the 2021 National Survey on Drug Use and Health, 8.3% of U.S. adults (18 or older) had at least one major depressive episode. 4 The prevalence was higher among adult females (10.3%) and those aged between 18–25 (18.6%).4  In the active-duty military population, depression affects 23%; suicidal ideation or attempts occur in 11%, and if they are consuming drugs 18% and alcohol 9%. Research also shows that depression affects 20% of veterans. 
Throughout the month of October, organizations, professionals, and community groups promote mental health screenings, education, and resources; samhsa.gov, wicworks.fns.usda.gov, and hhs.gov offer promotions and literature, among other activities. This helps individuals in the military and federal community to identify signs of depression and other mental health concerns. Magellan offers a variety of monthly webinars, chats, and psychoeducational material related to mental health topics. We also have links to providers to help you begin your journey toward good health.  
National Depression and Mental Health Screening Month Resources
Online mental health screenings:

These self-assessment tools can be used to evaluate your mental health and identify potential symptoms of depression. You can find some of these tools

here

. 

 

Educational events:

Workshops, webinars, seminars, and informational sessions are often organized to provide information about depression, its symptoms, treatment options, and available resources. One example is

www.foh4you.com

.

 

Social media information:

Social media platforms are a great way to share information, personal stories, and resources related to mental health and depression. Be sure to always check references and do your own research to confirm validity. 

 
The National Depression and Mental Health Screening Month campaign emphasizes the importance of early detection and intervention for mental health conditions and seeks to reduce the stigma surrounding seeking help for mental health issues. Some examples of stigma might be considering an individual dangerous, crazy, or incompetent instead of unwell due to a mental health diagnosis.  
If you or someone you know needs information on where to start, take advantage of your military service resources or Employee Assistance Program (EAP). All service members and federal employees have access to an EAP.  An EAP professional will guide you to resources that will meet your needs. It's essential to reach out for support. Mental health professionals, therapists, counselors, and helplines can provide guidance and assistance. Learn more about Magellan Federal's Employee Assistance Program here.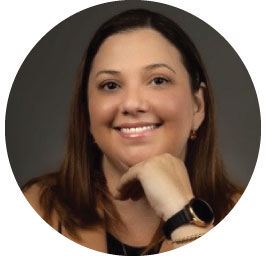 Vanessa Boglio, Psy D, SAP, CEAP, is a licensed clinical psychologist in San Juan, Puerto Rico. Dr. Boglio has more than 17 years of clinical experience providing individual psychotherapy to children, adolescents, adults, couples, and families with a diversity of mental health disorders. Additionally, she administers behavioral, cognitive, emotional, learning, and personality tests.
Dr. Boglio has provided cognitive-behavioral counseling, solution-focused interventions, case management, and psychoeducation to a wide range of clients in private practice, as well as employees and supervisors in the workplace. Dr. Boglio has extensive management consultation and critical incident response experience, including working with FEMA as a stress counselor. Also, Dr. Boglio has been a professor at various universities in Puerto Rico and offers Continuing Education at AGM University.
In 2010, Dr. Boglio joined the Federal Occupational Health Employee Assistance and WorkLife Program as a field consultant. In this role she supports employees and family members at the Veteran's Administration Hospital in San Juan and at the Federal Building covering approximately 40+ federal agencies in Puerto Rico and the Virgin Islands.
Dr. Boglio received her Doctorate in Clinical Psychology in 2006 from Ponce School of Medicine in Ponce, Puerto Rico. Dr. Boglio also has various certifications: Provider of Direct Psychological Health Services, Substance Abuse Professional (SAP), Facilitator of Dancing Mindfulness, and Certified Employee Assistance Professional.