Alexus Hunt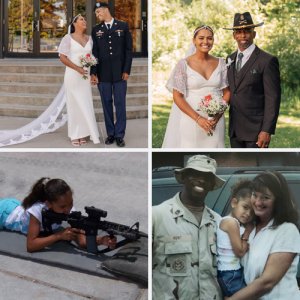 I am an Army brat and an Army wife. My dad served in the United States Army for 24 years and retired as a 1SG in 2014. My entire life was the military lifestyle that I reluctantly grew to love. In 2020, (then) my boyfriend also decided to join the Army. Afterward, we married and were stationed at Fort Hood, TX. In college—before my husband joined the service—I knew I wanted to work with service members and their families to try and give back a piece of what the military did for my family and essentially the trajectory of my life. I graduated with my Master of Social Work with a Graduate Certificate in Military Behavioral Health, sealing the deal on working with our service members and their families.
Joining the Magellan team was my first step towards reaching as many families as possible and helping ensure success in their military life and beyond their military career. Currently, my roles include training soldiers in their annual requirements and providing the knowledge of abundant resources and programs available to them and their families, some of which I even received while growing up!
I want to continue my career with Magellan and aspire to become a Director of Federal Programs. With Magellan being everywhere, it is excellent to have the assurance even when we PCS (Permanent change of station), Magellan will be able to provide opportunities for me to stay with the company. Most employers cannot do that, but we spouses appreciate Magellan Federal's support!
I have sat in both seats, and it is great to reflect on my life and relate to the soldiers when dealing with stressors, including their children and spouses. I will forever be proud to be an Army brat and an Army wife working for Magellan Federal!